May 18, 2023 - District Student-Athletes Become Medalists In Area Special Olympics Competition
34 medals won by student-athletes at the Dr. Hani Awadallah School, Kennedy High School
PATERSON – Student-athletes from the Dr. Hani Awadallah School (DHA), Alexander Hamilton Academy (AHA), and John F. Kennedy High School (KHS) won medals at the recent area Special Olympics Track & Field competition. The 34 medalists will compete in the 2023 NJ State Summer Games at The College of New Jersey on June 9th through June 11th.
The May 6th area competition held at the Passaic County Technical Institute in Wayne included shot put, long jump, 400-meter dash, 200-meter dash, 100-meter dash, 4x100 relay, and the 4x400 relay. The team was led by coaches Jackie O'Connor, who teaches physical education at DHA, Hathil Hammad, an instructional aide at DHA, and Marie Scott, a special education teacher at DHA.
"We are extremely proud of all of our student-athletes who competed in the area Special Olympics Track & Field competition. Every one of them inspires us to face the challenge of competition and to keep in mind that it's not about winning or losing but doing our very best," said Superintendent of Schools Eileen F. Shafer. "I congratulate everyone who competed in the recent track and field meet, and we wish the very best of luck to those who will be advancing to the statewide competition. I want to thank their dedicated coaches and their parents and guardians for their support of our Special Olympics competitors."
A total of 20 gold medals, 9 silver and 5 bronze medals were won by district student-athletes at the event.
DHA Special Olympic Medalists
Jayden Sepulveda
· 100-meter dash - gold medal
· Shot put - gold medal
· 4x100 relay- gold medal
· 4x400 relay - gold medal
· Long jump - silver medal
Enoc Perdomo
· 200 meter - silver medal
· Mini Jav - gold medal
· 4X100 relay- gold medal
· Long Jump - silver medal
Londyn Hemmings
· 200 meter - gold medal
· Shot put - gold medal
· Long jump - gold medal
· 4x100 relay - gold medal
Jeremiah Fisher
· 200 meter - gold medal
· Mini javelin - silver medal
· 4x100 relay - gold medal
Brandon Sanchez
· Shot put - gold medal
· 200 meter - bronze medal
· Long jump - bronze medal
· 4x100 relay- bronze medal
Chase Angus
· 4x100 relay - silver medal
Juan Infante Vidal
· Shot put- gold medal
· 4x100 - silver medal
· 200 meter - bronze medal
· Long jump - bronze medal
Joshua Garcia
· 200 meter - gold medal
· 4x100 relay - gold medal
· Long jump - gold medal
Lysias Ruiz
· 4x400 relay - gold medal
David Jimenez
· 4x400 relay - gold medal
Maha Hussein
· 4x100 - gold medal
Zuheir Hussein
· 4x100 - silver medal
Elachi Ruiz
· 4x100 - silver medal
KHS Special Olympic Medalists
Carlos Izaguirre
· 400 meter - gold medal
· Long jump - gold medal
· shot put - gold medal
· 4x400 - gold medal
AHA Special Olympic Medalists
Nelson Sanchez
· 4x100 relay - gold medal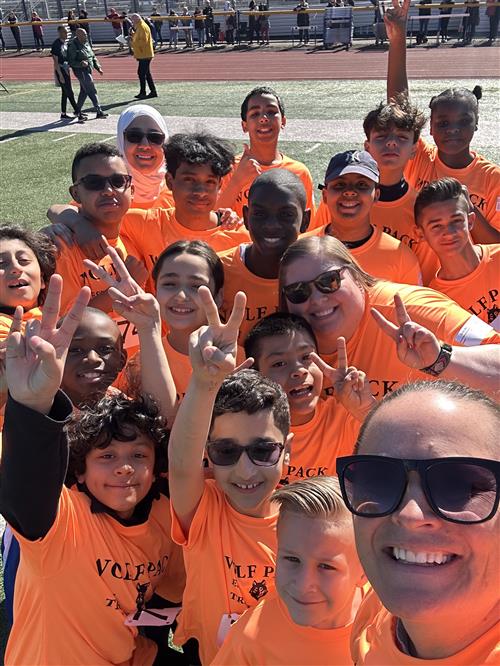 Student-athletes and coaches from the DHA "Wolf Pack
###