Sept. 13, 2022 - Renaissance One School Of Humanities Wins City Green's Best School Garden Honor
School garners prize in nonprofits' "Greenest Place In Paterson" contest
***Photos attached: see end of release for IDs***
PATERSON – The garden at Public School No. 1/Renaissance One School of the Humanities has been awarded the Best School Garden prize in City Green's "Greenest Place In Paterson" garden contest. City Green, one of the district's non-profit partners, has held the contest since 2010 to recognize the accomplishments of those who have worked to beautify Paterson through gardening.
The garden, which is near the school's front entrance, welcomes School 1 students, their families, and visitors as they enter the building.
"I want to congratulate everyone at School 1, from our staff members to the students, for winning this recognition from City Green," said Superintendent of Schools Eileen Shafer. "It takes a lot of work and skill to grow a garden, and perhaps even more patience to nurture plants and flowers to the point that our friends at City Green see a garden as something special. I want to thank School 1 Principal JoAnn Barca and everyone who worked on this endeavor."
School 1's teacher supervisors of the club, Special Education Resource Teachers LeeAnn Powner and Briget Calenda, and Instructional Aide Marisol Meixedo, were awarded the honor on August 31st and received a $150 gift card for Lowe's home improvement stores. The gift card will be used for materials for the Garden Club, which has 20 student members.
"The students in the club help tend the garden and enjoy getting their hands dirty digging in the garden year-round," said Powner. "The students get to plant, hoe, pick, rake, and observe the butterflies as they flock to our garden."
City Green is a Clifton, N.J.-based nonprofit working to revitalize urban areas through agriculture and educational programming. It offers practical, technical, and financial resources in support of environmental stewardship, equitable access to healthy food, and ecologically sustainable communities.
###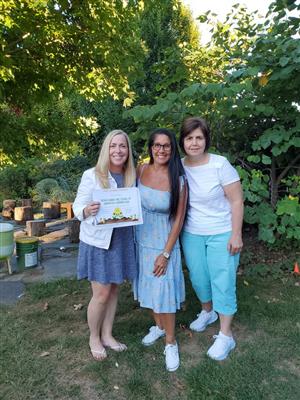 Photo 1: From left, Briget Calenda, Marisol Meixedo and LeeAnn Powner.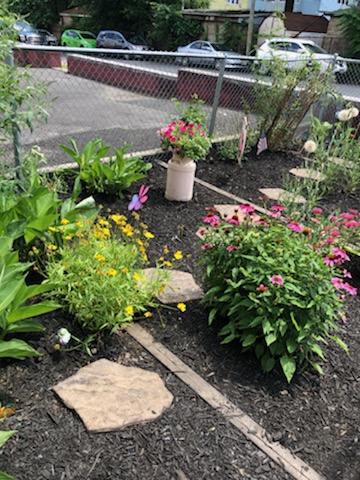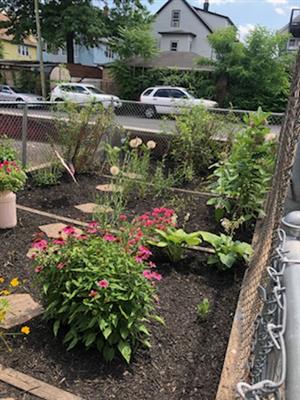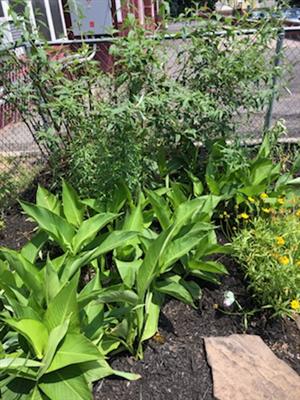 Photos 2, 3, 4: photos of the Renaissance One School of the Humanities' garden